Plan a frightfully fun Halloween party with personalised invitations, napkins, paper plates, paper cups and banners. Looking for a simple, no-sew DIY costume idea? Check out our selection of funny Halloween t-shirts to fit the tiniest to tallest trick-or-treater!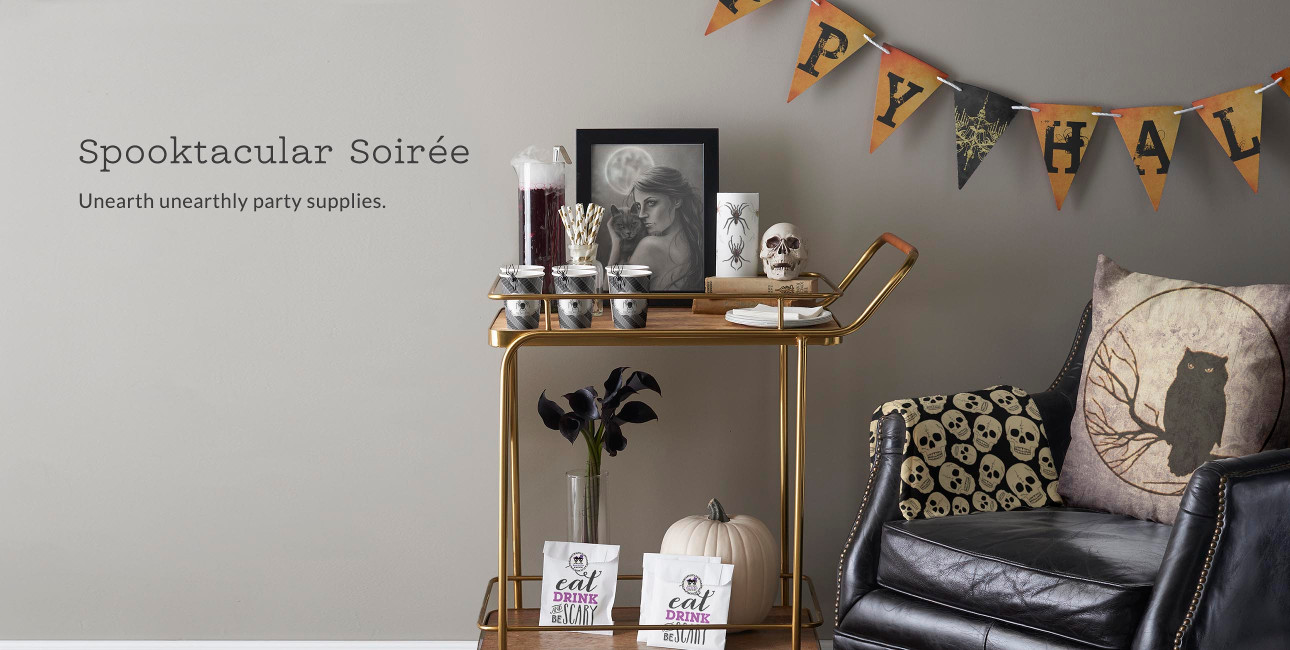 Party Invites & Cards
Shop for spooky sendables to get your halloween party started. Find eerie invitations, cards, labels and more.
Clever Costumes
Craft easy but impressive costumes with our range of t-shirts and accessories for all the family.
Plan a FaBOOlous Fete
Whether you're hosting a Witches' Night Out party or just planning a little hocus pocus with your best ghoulfriends, you'll find everything you need for a festive fete.
Creepy Crafts
Do some deadly DIY with our craft supplies to create decorations, wrap gifts, set up games and more!
More to Discover