Professional quality
Made in as few as 24 hours
Personalize any design
100% satisfaction guaranteed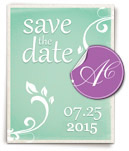 We ordered save the date postcards, wedding invitations and initial stickers. Everything has arrived and looks awesome. The people who received our save the date cards love them and said they have never seen anything so cute! I'm sure once the invitations are sent out, they will say the same thing. We are very pleased with our purchases.

— Cynthia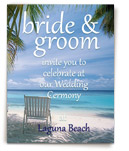 My fiancé and I are having a casual beach wedding. A few months ago, I went to the beach and in the sand I wrote "I love you", took a picture, and sent it to him. While I was looking for beach themed wedding invitations, I came across Zazzle.com and was shocked that an image exactly like the picture I had taken was on an invitation! It was perfect! I ordered the invitations and received them the next week. They were exactly like I had hoped. They looked great and everyone has commented on much they like them. Thank you so much!

— Julie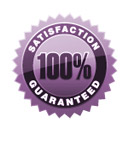 Thank you for the excellent customer service! You don't even know how busy I am in preparation with our wedding and not having to physically return those items just is one less thing on the "to do" list. I have already made a separate order with you for wedding invitations (to view samples) and will certainly keep you in mind for future orders based on the high level of service offered.

— Daniella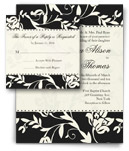 Zazzle is a great company. I have had no problems with them I have made several purchases from them from party invitations to everything for my wedding. My entire order of 100 each (rsvp, save the dates, invitations)all came with envelopes that where included in the price and everything came very quickly and it looks wonderful. I would defiantly recommend them to anyone. I plan on continuing to use them for all my custom needs.

— Natalie
Shop By Occasion
Perfect & Personalized Wedding Essentials
Make your wedding day completely unique by ordering one-of-a-kind custom wedding essentials from Zazzle! With custom invitations, cards, magnets, thank you cards, t-shirts and much more for weddings, bachelorette parties, bridal showers, and even rehearsal dinners, Zazzle has everything that you need to make your special day perfect from start to finish. Create invites to match your wedding's theme, or personalize any design made by the talented artists in our marketplace. Zazzle's premium quality wedding products are not only easy to customize, but they are made in as few as 24 hours, so get your custom wedding essentials today!